Production and selling
Mountain Parmesan
certified organic
We are a small family run firm. We have been farmers for generations, we believe that an essential condition, to do well in this job, is the love for our heritage, the passion and respect for our environment, animals and people. This allows us to live and work putting in first place quality, respect and sustainability.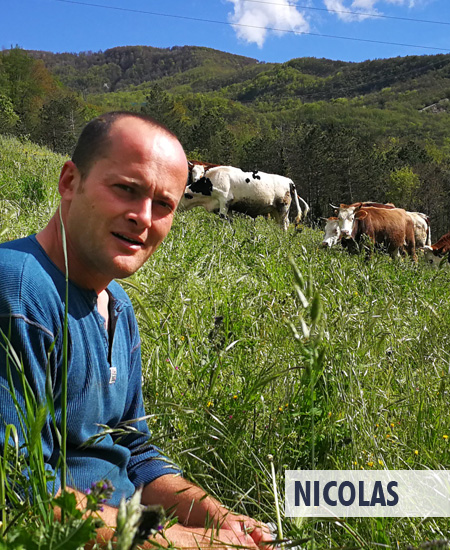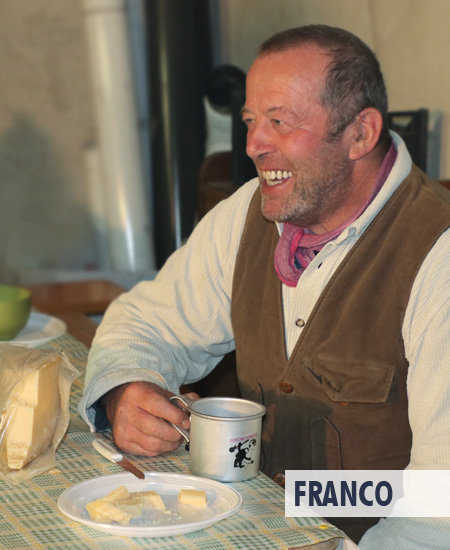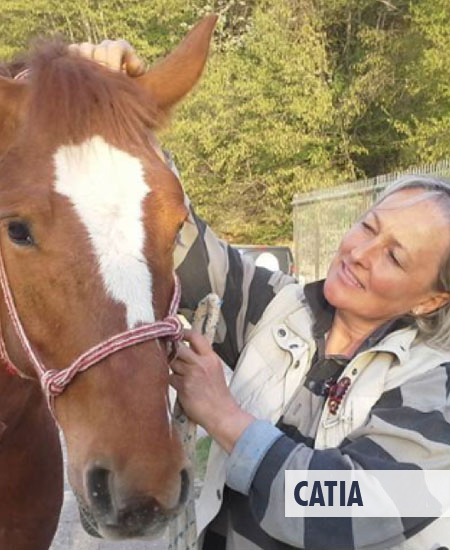 OUR TERRITORY
We live and work in Ravarano, a small center in the area of Calestano, about 650 meters above the sea level, in the province of Parma, in the heart of the Tosco –Emiliano Apennine, Mab Unesco Reservation since 2015. To practice agriculture in mountain areas means limited production
but it is rewarding in the quality of the products.
The altitude and the temperature, the spontaneous plant life and the intact territory, from which pollution and industries are far away, contribute to make this territory unique for the production of Parmigiano-Reggiano (Parmesan cheese).
OUR PRODUCTS
We are farmers and breeders. The work in the fields allows us to produce hay to feed our animals all the year long. In addition to hay, we produce wheat and spelled for flours and seeds for organic farming.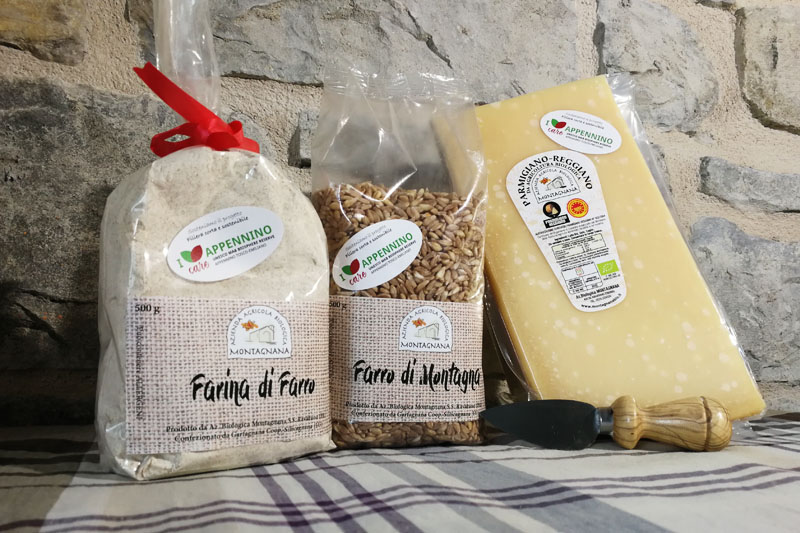 ORGANIC
MOUNTAIN PARMESAN CHEESE
About 100 animals live in our farm, we milk about 60 twice a day. Each cows produces around 23kg of milk per day ... well below "industrial" cows! The milk is processed in an external dairy, following a traceable and exclusive route to the consumer. To become Parmigiano Reggiano Bio, only natural rennet is added to the milk. The only preservative: salt, absorbed by the forms with a brine bath. We leave the cheese to seasoning and then sell it directly.

ORGANIC BEEF MEAT

Discover our meat
ORGANIC SPELLED AND FLOUR

Discover Spelled and Flours
OUR SUSTAINABILITY
We believe that each activity, especially agriculture, should be as much as possible sustainable.
It requires commitment, passion and belief in what we do!
Only a farm sustainable for man and environment can have a vision on a long term.

You must love what you do, to want to do this every day.
For info and visits
AZIENDA BIOLOGICA MONTAGNANA